Hany Mukhtar was outstanding in Nashville SC's 3-1 win over D.C. United and as a reward for his great performance he was named player of the MLS Week 16.
German midfielder Hany Mukhtar shined for Nashville SC, scoring two goals in Saturday's match.
Teammate Daniel Lovitz opened the scoring in the 6th minute and it looked as if the 1-0 lead for the visitors would remain until the second half, when a triangle between Randall Leal, Dax Mccarty and Hany Mukhtar before the end of the first half ended up being the goal that increased the lead for the Nashville team.
The German continued to surprise on the field in the second half, scoring his second goal of the match in the 50th minute. Hany Mukhtar received the ball from teammate Randall Leal, and had enough vision to know he could attempt a shot on goal. He found opponents on the way and managed to dodge them in order to kick the ball into the goal and score the 0-3 in favor of his team.
D.C. United nine minutes later, through the Greek Taxiarchis Fountas could the final 1-3.
Hany Mukhtar Scored Two Goals in MLS Week 16
The MLS Twitter account took to Twitter to publish the image of Mukhtar as the MLS Player of the Week 16, after the results of the voting by both fans and American journalists were released.
This is the third time that the Nashville SC player has scored twice in a game this season, in which he now has a total of eight goals. He is part of the Top 5 scorers of the campaign, as in addition to having eight goals to his name, he also has five assists, which is the most in MLS at the moment. With those numbers, we realize that the player has been involved in 59.09% of Nashville's goals this 2022 season, as the team has 22 goals in 17 games.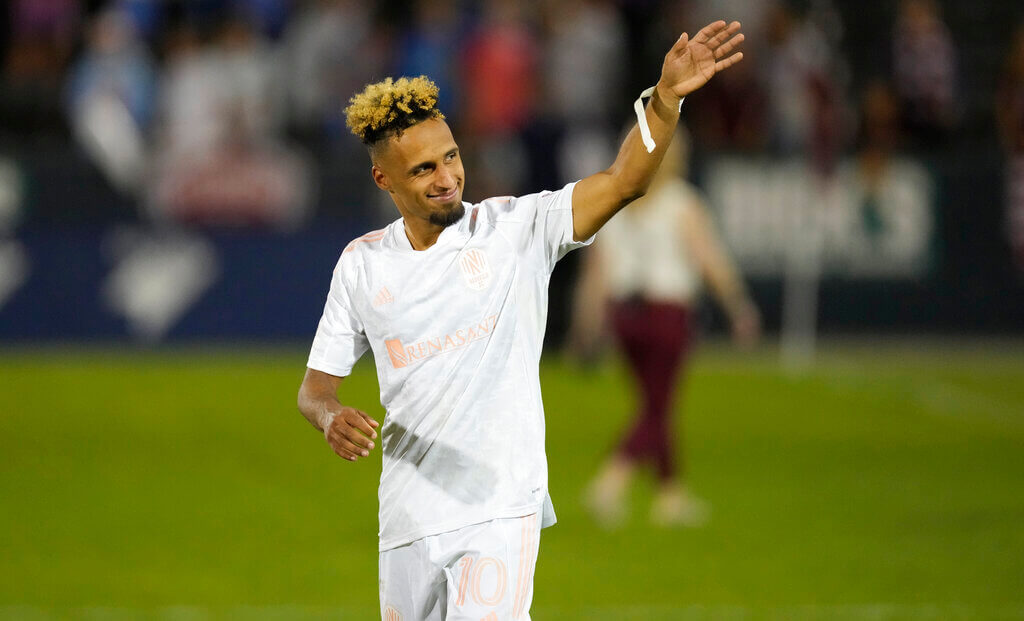 Hany Mukhtar became the first Nashville SC player to be named MLS Player of the Week this season, but it is important to note that he is the only player to achieve that distinction in team history and this is his fourth award.
---
Do you like our content? Don't forget to follow us on our Facebook to keep up to date with all the sports information, only here at JefeBet.