Latin concerts in Phoenix, Arizona, are the ideal place for lovers of Spanish music to meet. In these places there is a celebration of all kinds of genres, and here at JefeBet, we have selected the best ones so that you can give yourself an early Christmas present and have an incredible time before the end of the year.
Read all about these concerts below and choose the ones that best suit you. What are you waiting for?
Top 5 Latin concerts for you to enjoy in Phoenix 2022
Julieta Venegas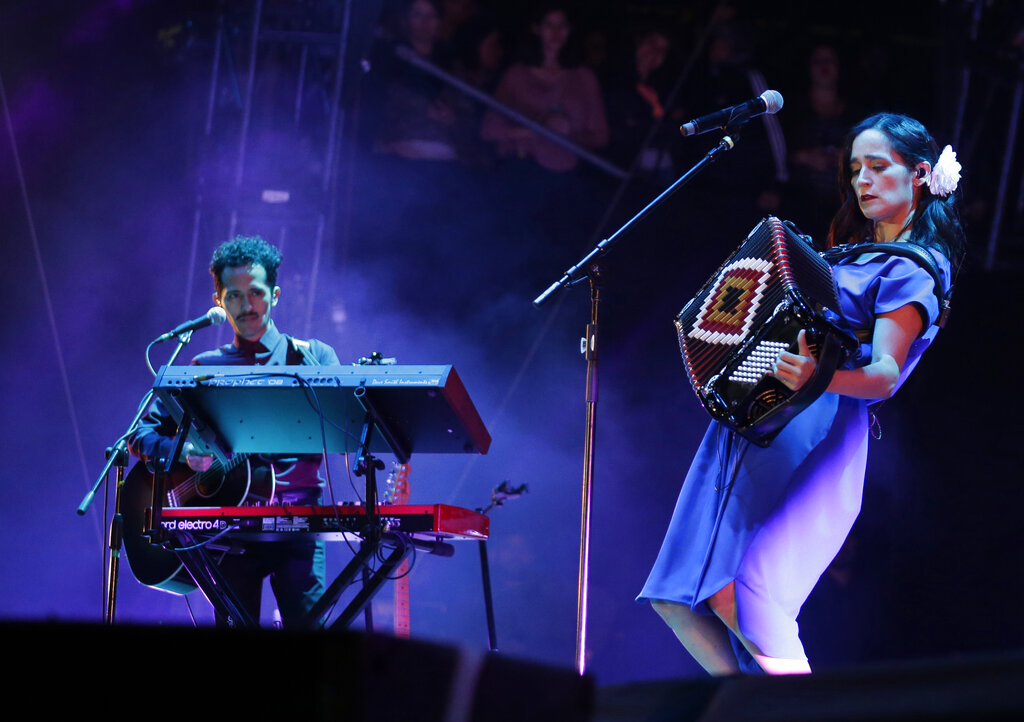 Julieta Venegas is a Mexican singer who has won several Grammy and Latin Grammy Awards. Her music is not only known and acclaimed worldwide, but also her altruistic work with the UN, UNICEF, movements after natural disasters, among others, is also well recognized.
So far she has released 7 studio albums, and she will soon release an eighth one. Don't miss this night in which you can sing "Limón y Sal", "Lento" and "Andar conmigo".
She will perform on Monday, December 5 at the Marquee Theatre, located at 730 North Mill Avenue. Tickets start at $50 and doors open at 7:30pm.
Buy your tickets here.
SIAMÉS
SIAMÉS is an Argentine electropop rock band that consists of 8 members and that was founded in 2013. Despite being relatively new, the band has gained worldwide recognition for songs like "Summer Nights" and "The Wolf".
Unfortunately, because of the pandemic, their ability to tour internationally was cut short, but now that the concerts are back on, they are in the United States. Take this opportunity to meet an emerging band and support Latin American talent.
They will be performing at The Rebel Lounge on December 6. This space is located at 2303 E Indian School Rd. Doors open at 8pm and tickets start at $30.
Buy them here.
Yuridia
Yuridia is a Mexican singer who sings pop, R&B and regional Mexican music. She became famous a few years ago after winning a reality show. However, since then, thanks to her incredible work, she has gained a huge following around the world. In fact, her debut album "La voz de un ángel" was certified diamond.
This will be a unique encounter in which she is promoting her new album "Pa' luego es tarde". Listen to her new singles and her most hit songs in this must-attend concert.
She will perform on Dec. 10 at the Arizona Federal Theatre, 400 W. Washington St. Doors will open at 8pm and tickets are on sale starting at $49.
Click here to buy your tickets.
Carmela y Más
Finally, we recommend you the concert of Carmela y Más, a Latin jazz and salsa group formed by producer Carmela Ramírez. She is an artist who focuses on art and culture through her musical project. In addition, she is interested in education, social justice, the needs of the population and more.
For her, music is the medium through which she can communicate these issues, a platform that unifies culture, music and social responsibility. What better union?
This nine-piece band will perform at Westside Blues & Jazz, 17045 North 59th Avenue, on Saturday, December 17. Doors will open at 6pm and there will be a $20 cover.
---
Do you want more? Follow us on our Instagram and don't miss out on all the latest news about the sport and its protagonists, all here, at JefeBet.