We bring you a countdown of the sexiest Latin music videos of all time, because if there are two words that can coexist super well in the same sentence, they are sensuality and Latin America. From the way we treat our peers, the way we dress and the physical characteristics that have always been attributed to us, we can see it condensed in the following music videos.
So one thing that has become clear is that Latin music videos have been able to exploit this sensuality in the music videos of their most iconic artists. Apart from that, let's add that music videos are part of the strategy to reach more audience, what better way to appeal to all eyes eager for sensuality?
Sexiest Latin Music Videos of 2022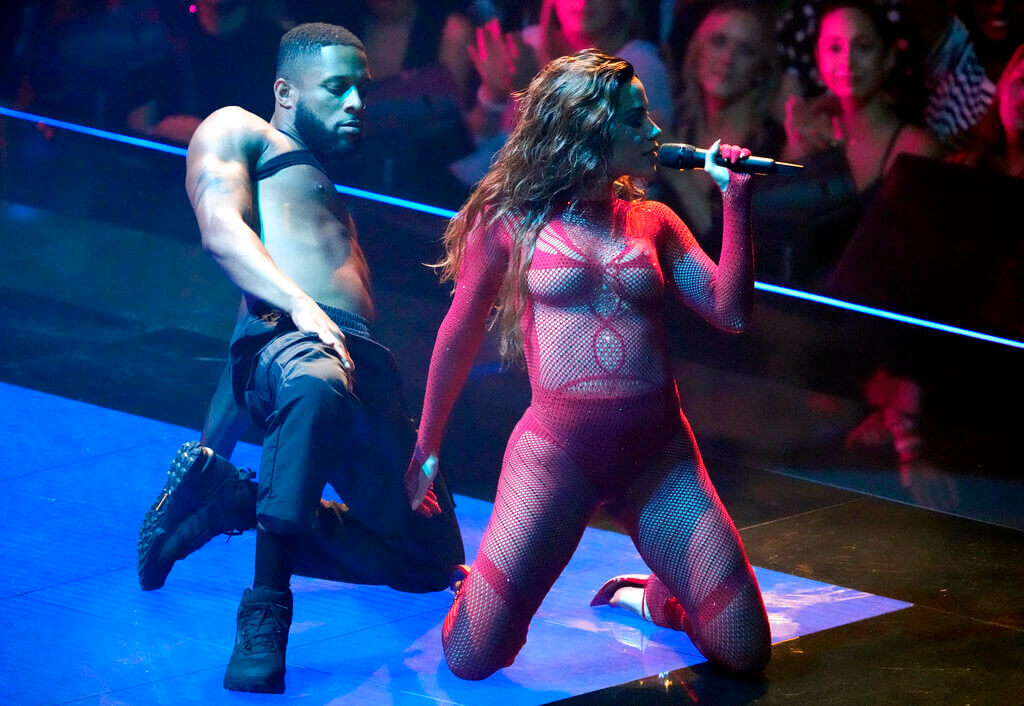 That's why at JefeBet we made this top 5 of the sexiest Latin music videos of 2022 for you to enjoy.
5. Envolver – Anitta
The beautiful Brazilian Anitta released one of the most sensual videos of 2022, with her song Envolver, where the beautiful singer brings out all her beautiful attributes throughout the clip and leaves more than one jaw-dropping in just a few seconds.
4. Me porto bonito – Bad Bunny, Chencho Corleone
If you want to enjoy Latin beauties prowling the streets or even sending men on their whims, the song Me porto bonito by Bad Bunny and Chencho Corleone is what you're looking for. Throughout the video, there are cameos of beautiful Latin women with sensual bodies that steal the looks of everyone around and of us as viewers of the video.
3. MAMIII – Becky G, Karol G
This pair of Latin beauties knocked it out of the ballpark with this video, glistening feminine beauty and sensuality throughout the plot of the reggaeton video, which by the way, the song became one of the most listened to songs in Spotify's Global Top 50.
The video features Mia Khalifa and Angus Cloud, a pair of incredible beauties.
2. Somos Iguales – Ozuna y Tokischa
In the music video for Ozuna and Tokischa's Somos Iguales, it is clear that no one can resist the dembow rhythm.
In the clip, we can see how the two singers enter what is a kind of u-shaped table with very serious people waiting for something and end up dancing sensually to the rhythm of the song, while the Dominican Tokischa, who was considered one of the most beautiful women of this year in People magazine, dances suggestively as well.
1. Gatúbela – Karol G, Maldy
The "Bichota" has shown us that she not only knows how to win music awards, but she is also a tough one and is set to win the hearts of everyone, making more than one person blush with her Gatúbela video, in the middle of an atmosphere of people dancing sensually, leather to body, twerking to the floor.
She made it clear that the B is not only Bichota's, but Buenota's as well.
---
Do you like our content? Don't forget to follow us on our TikTok to stay up to date with all the sports information, only here at JefeBet.