This Sunday is the Hungarian Grand Prix and JefeBet brings you the list of the last 5 winners of the Formula 1 Hungarian Grand Prix. Here we tell you all about it.
These Are the Last 5 Winners of the Formula 1 Hungarian Grand Prix
2017: Sebastian Vettel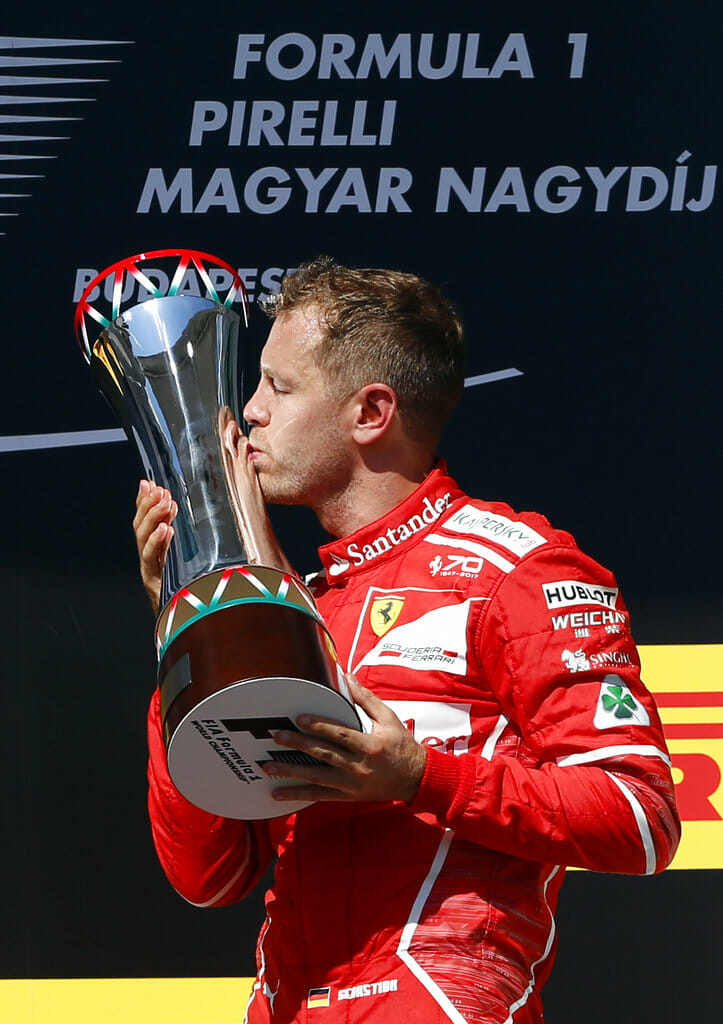 In 2017, the poleman was Sebastian Vettel with a time of 1:16.276 followed by Kimi Räikkönen and Valtteri Bottas. Thus, the final podium was a repeat of the Pole. The Ferraris beat the Mercedes. In addition, with this victory, Sebastian Vettel extended the gap between himself and Hamilton in the Drivers' Championship.
2018: Lewis Hamilton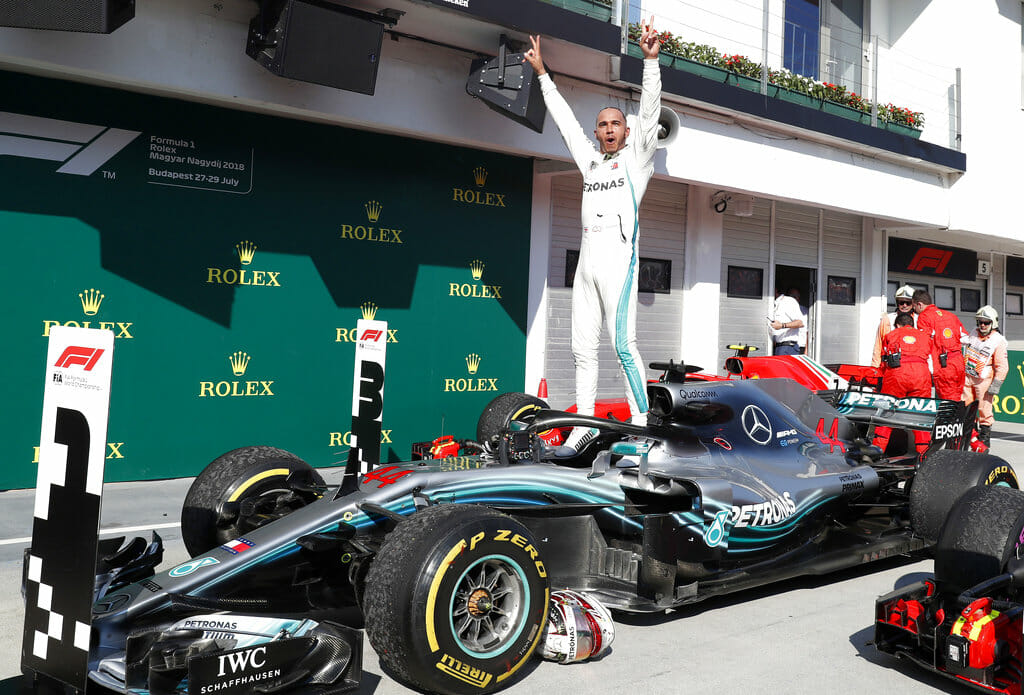 In 2018, history repeated itself from 2017: the poleman won the race. Thus, Lewis Hamilton, who won the Pole with 1:35.658, took the first place on the podium. Verstappen retired on lap five due to engine failure. This required for a virtual safety car so as to remove the vehicle. Hamilton shared the podium with Ferrari's Sebastian Vettel and Kimi Räikkönen.
2019: Lewis Hamilton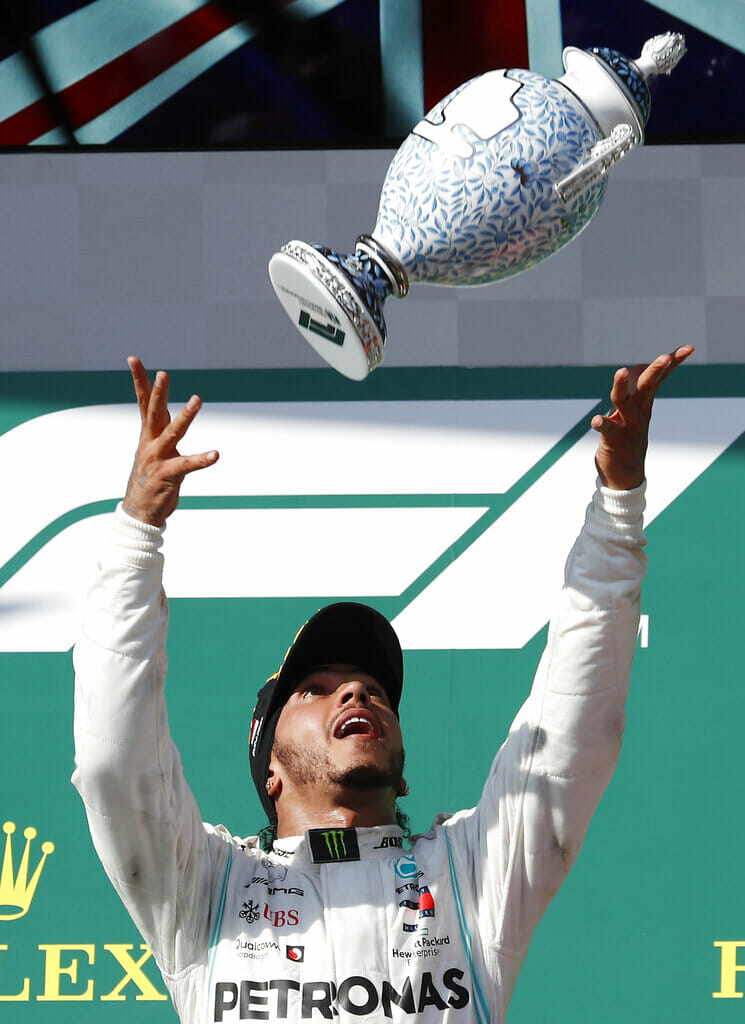 This time, the Hungarian Grand Prix was the 12th race of the Formula 1 Championship. Dutchman Max Verstappen won qualifying with a time of 1:14.572 and also set the fastest lap with 1:17.103. Despite this, Lewis Hamilton won the race. Throughout the Grand Prix, the Briton had brake problems, however, on lap 66 he caught up with Verstappen and passed him to the finish. Second place went to Max Verstappen and third to Sebastian Vettel.
2020: Lewis Hamilton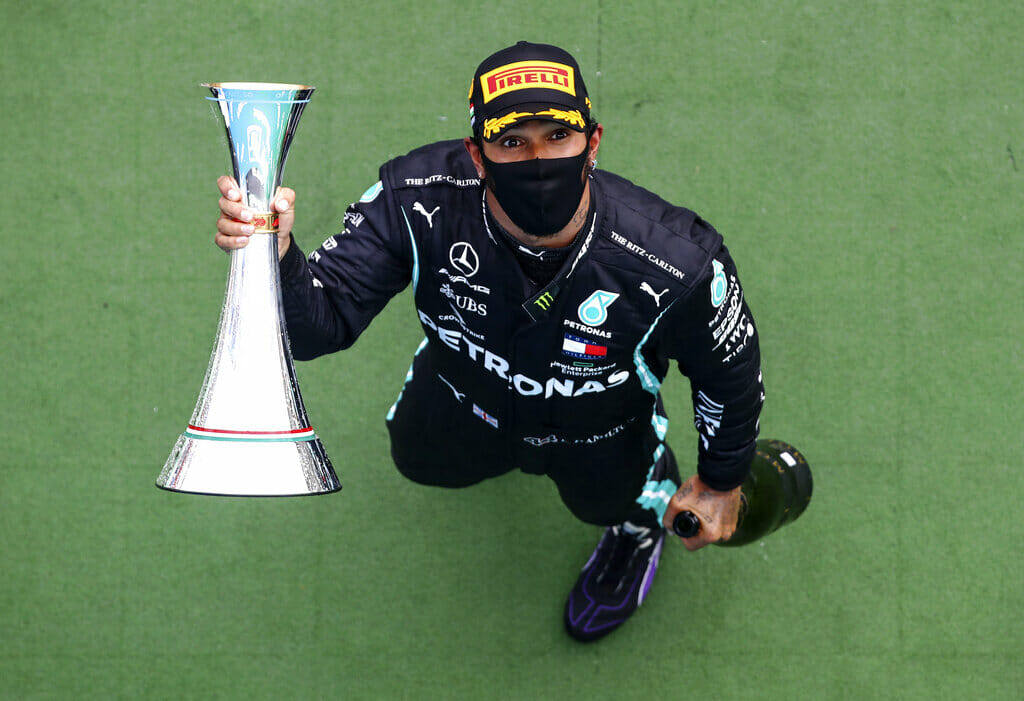 In 2020, in the middle of the pandemic, the Hungarian Grand Prix was run. There were many concerns about the Hungarian government's strict Coronavirus restrictions, but the competition was not stopped. Thus, Lewis Hamilton was the big winner of the day: Pole, fastest lap, and first place on the podium. Behind him were Max Verstappen and Lewis Hamilton's teammate Valtteri Bottas.
2021: Esteban Ocon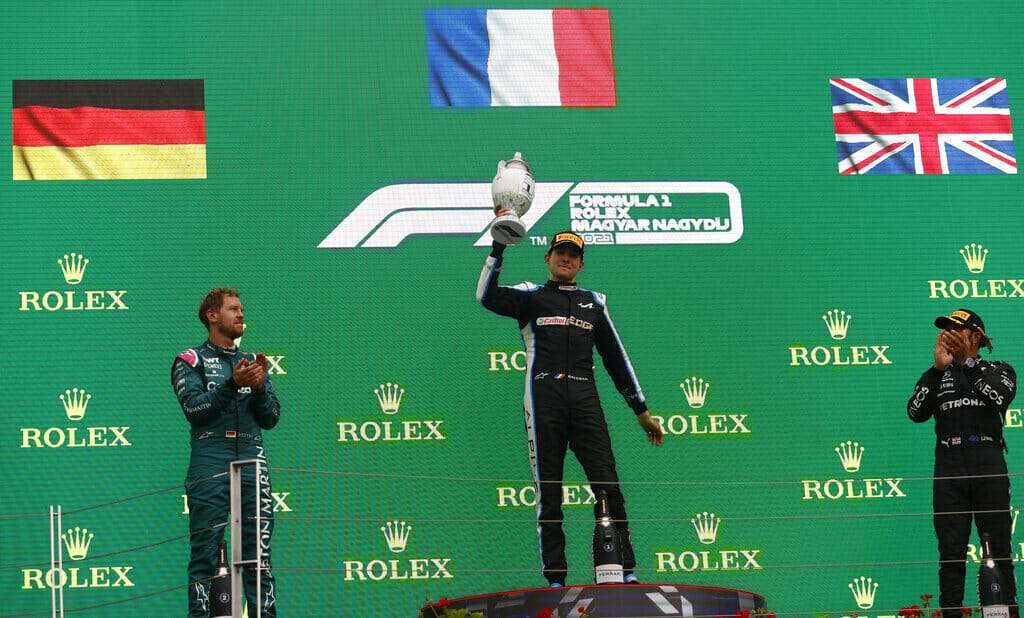 Finally, the Hungarian Grand Prix had a surprise winner: Alpine-Renault's Esteban Ocon. Pierre Gasly had the fastest lap and, additionally, Sebastian Vettel was disqualified from second place. Consequently, second place went to Lewis Hamilton and third place to Ferrari's Carlos Sainz Jr.
---
Do you like our content? Don't forget to follow us on Twitter to keep up to date with all the sports information, only here at JefeBet.