The NBA action does not stop, and this Tuesday, December 13, we will have a day with few games, each one promising to be very entertaining. Undoubtedly, one of those games that will grab most of the spotlight is this clash between Warriors vs Bucks.
The Warriors will be looking to continue to climb up the Western Conference standings. Yet, they will not have things easy this time around, as they will now be visiting a venue where they have lost in their last two visits, scoring less than 100 points on both occasions.
The best preview for the Golden State Warriors vs Milwaukee Bucks match can be found at JefeBet, where you can also enjoy the predictions and the best betting odds for this game.
Predictions, Odds, and Betting Preview for the Warriors vs Bucks NBA Regular Season Game on December 13, 2022
Where: Fiserv Forum, Milwaukee, Wisconsin.
When: Tuesday, December 13, 2022, 7:30 PM E.T.
Betting on the Golden State Warriors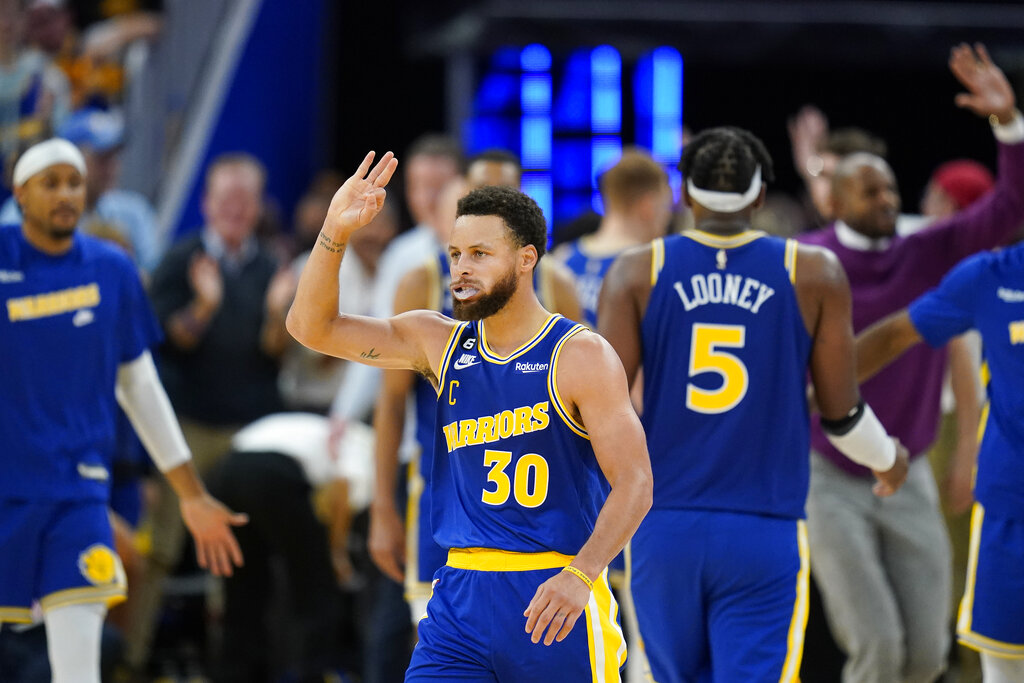 The Warriors have shown two very different sides this campaign. On the one hand, they have been one of the league's strongest teams at home, winning 12 of 14 games. On the other hand, they have been very disappointing on the road, where they have barely won 2 out of 13 games..
Still, the reigning NBA champions come into this game in high spirits after once again asserting themselves at home, and after defeating the team with the best record of the season, the Boston Celtics.The team's last performance was by a score of 107-123, thanks to another outstanding combined performance between Klay Thompson and Stephen Curry, who scored 34 and 32 points, respectively.
The Warriors have the third best average in points per game in the league, at 117.6, however, they still need to improve on defense, which averages 116.1 points allowed per game.
Betting on Milwaukee Bucks
The Bucks are having a very good campaign, however, they could not take advantage of a couple of slips by the Celtics in recent days to get closer to the top of the Eastern Conference, since they lost surprisingly in their previous game, to the Houston Rockets, by a score of 92-97.
That loss ended a four-game winning streak, but it was only the Bucks' second in their last nine games under Giannis Antetokounmpo, who has returned to his best after dealing with some physical discomfort, averaging 31.9 points, 11.0 rebounds and 5.4 assists per game.
Milwaukee has also looked very strong at home with a 12-3 record, and while they haven't been as productive on offense, it is averaging 112.8 points scored per game. The team has been much stronger on defense, limiting opponents to 107.9 points per game, the second-best mark in the league..
JefeBet Prediction
The Warriors took a big blow in their last game, but now they will have to prove that they can also keep up that pace away from home, where they have even lost to the weakest teams in the league.
However, such thing won't be easy, given that they will be facing a Bucks team that is very strong at home and which will surely give them a lot of headaches with their strong defense. In addition, although they are not the best on offense, the Bucks have very good offensive weapons and will know how to take advantage of their opponent's weaknesses on defense.
Therefore, in this opportunity we expect that the Milwaukee Bucks can continue being in good shape, become strong at home once again, and take a victory against a Warriors team that away from their home ground are very vulnerable.
Prediction: Milwaukee Bucks Spread.
Odds provided by BetMGM. We invite you to check out our reviews!
---
Do you want more? Follow us on Facebook and don't miss out on the latest news on sports and its stars, all right here at JefeBet.