After Week 2 of the 2022 season, NFL Week 3 promises even more action and entertainment. As usual, JefeBet brings you the best NFL predictions for each of the 16 league games to be played between September 22 and 26.
Without further ado, here are our predictions for the third week of National League Football.
All odds shown are courtesy of BetMGM..
Predictions for the 2022 NFL season Week 3 games
Pittsburgh Steelers (+180) vs Cleveland Browns (-227) / Thursday, September 22 / 8:15 PM E.T.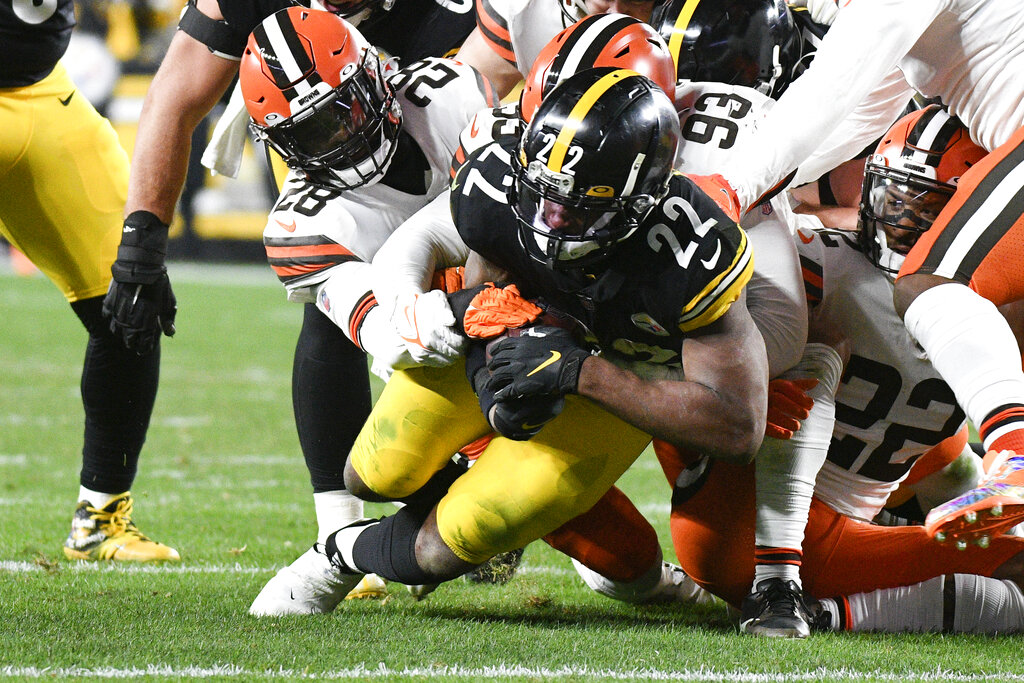 Steelers Spread: +5-0.
Browns Spread: -5.0.
Over/Under: 38.5.
The fierce AFC North rivalry opens Week 3 of the NFL with a matchup that could vault one of them to the division lead after starting the season with a 1-1 record.
The Steelers are coming off a loss to the Patriots in a defensive matchup that ended 17-14. The offense continues to be a struggle for quarterback Mitch Trubisky, who has yet to achieve more over 200 yards in any game this season. Meanwhile, the defense was once again up to the task and will face another tough test against the ground tandem of Nick Chubb and Kareem Hunt.
As for the Browns, they went from 2-0 to 1-1 in just two minutes when the Jets scored 13 points in the final quarter to beat the Browns 31-30. The offense was in tune, totaling more than 400 total yards, a good omen before facing Pittsburgh. On the other hand, the defense failed again at key moments, although they could have their a great night against the Steelers.
Prediction: Steelers Spread.
[Steelers vs Browns full betting preview here]
New Orleans Saints (-159) vs Carolina Panthers (+130) / Sunday, September 25 / 2:00 PM E.T.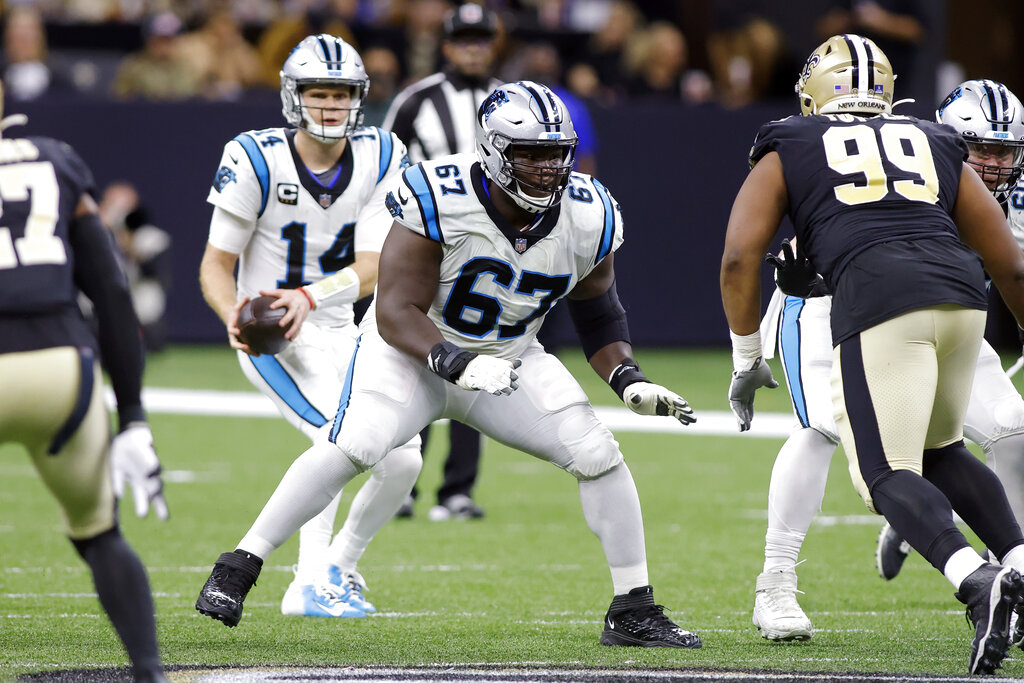 Spread Saints: -3.0.
Panthers Spread: +3.0.
Over/Under: 40.5
In another divisional matchup, the Saints will seek to rebound as visitors against the Panthers, who have yet to win this season.
The Saints lost 20-10 to the Buccaneers in a game where the defense was up to the task and allowed just 190 yards. The offense struggled, as Jameis Winston threw three interceptions and the team fumbled five times. This is something they could improve on against a Panthers team that has disappointed in its start to the season.
Carolina fell 16-19 on the road to the surprising Giants. Baker Mayfield totaled just 145 yards through the air, and Christian McCaffrey's 102 yards on the ground were of little use against a field goal with 3:34 remaining that sealed the loss. Now, in the face of a powerful Saints defense, things aren't looking too good for an offense that has yet to surpass 275 total yards.
Prediction: Saints Spread.
[Saints vs Panthers full betting preview here]
Houston Texans (+120) vs Chicago Bears (-145) Sunday, September 25 / 1:00 PM E.T.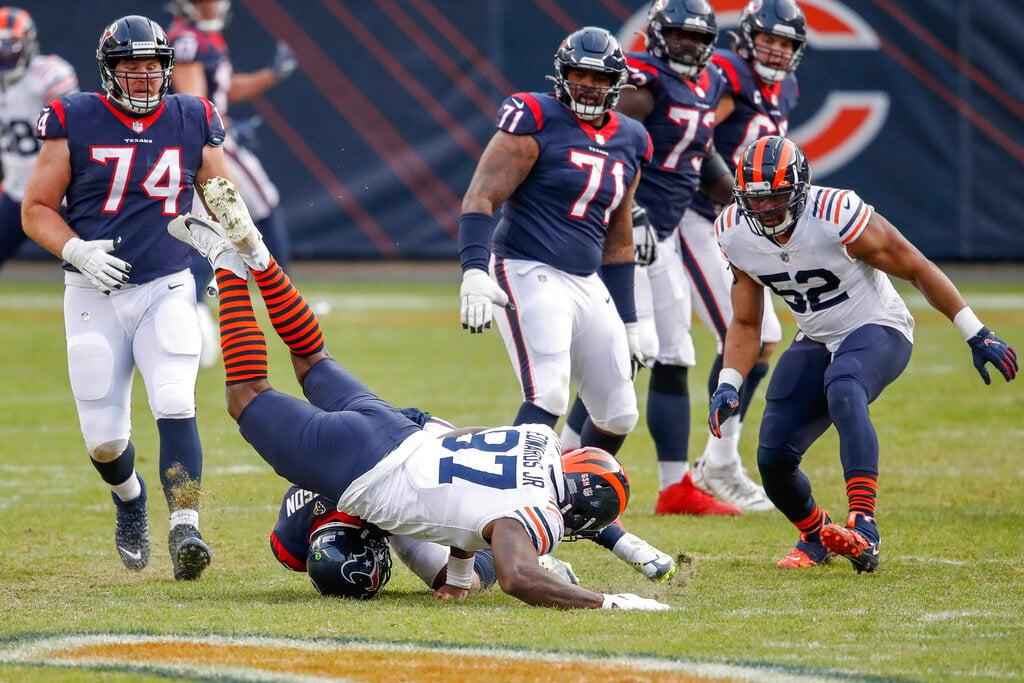 Texans Spread: +2.5.
Bears Spread: -2.5.
Over/Under: 40.5
After back-to-back losses last weekend, the Texans and Bears, two teams that don't have much to play for this season, meet in Week 3 of the NFL regular season.
After matching the Colts in Week 1, Houston lost 9-16 to the Broncos, a team they couldn't score a touchdown against. David Mills barely threw for 177 yards and, against a good defensive team like the Bears, they will have another tough test. The defense has done its job, but without output to back it up, it will be very difficult that they win.
As for the Bears, after winning against the 49ers, they weren't able to repeat their success against the Packers, who defeated them 27-10. The defense didn't have a good night, allowing 414 total yards, something they should improve against a less powerful offense like the Texans'. Meanwhile, Justin Fields has struggled to establish himself as the starting quarterback, and the offense has yet to score more than 20 points this season.
Prediction: Under.
[Texans vs Bears full betting preview here]
Kansas City Chiefs (-278) vs Indianapolis Colts (+220) Sunday, September 25 / 1:00 PM E.T.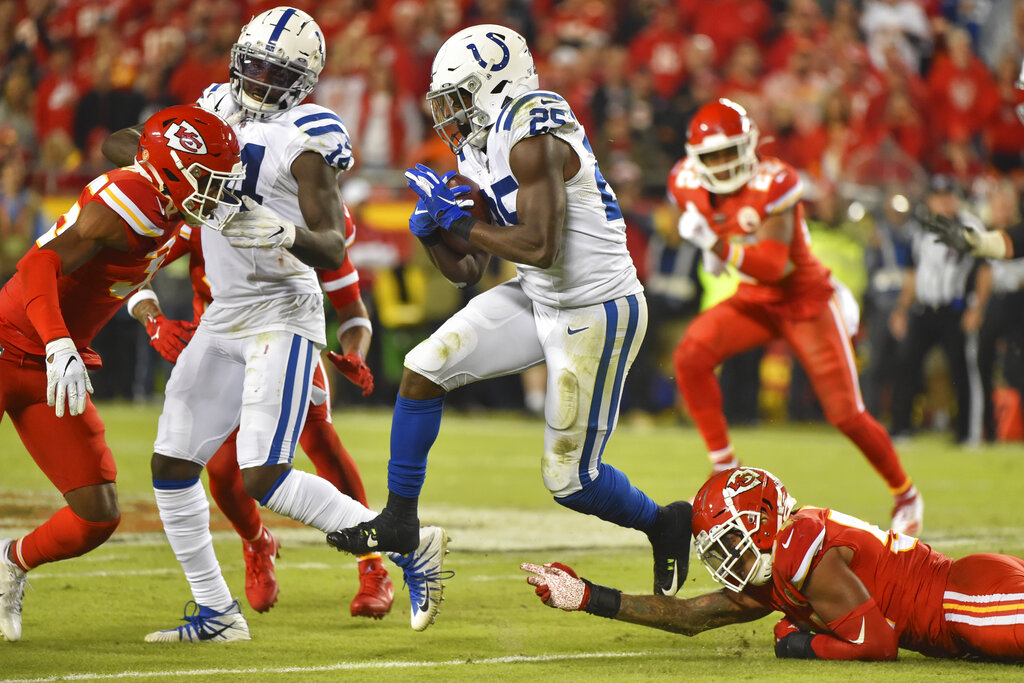 Chiefs Spread: -6.5.
Colts Spread: +6.5.
Over/Under: 49.5.
The duel between Chiefs and Colts pits two teams with very different realities: while Kansas City is looking to maintain its undefeated record, Indianapolis is still trying to find its first win of the season.
The Chiefs are coming off an electrifying 27-24 win over the Chargers, which puts them atop the AFC West. Patrick Mahomes had another great game against the stellar Los Angeles defense and should not fade against an average defense like the Colts'. Defensively, Kansas City was punished by Justin Herbert and should not get too comfortable against Matt Ryan and Jonathan Taylor, who can wake up at any time.
The Colts' major issue has been the poor performance of both their quarterback and starting running back. They fell 24-0 to the Jaguars, with Ryan throwing three interceptions and Taylor gaining only 54 yards on the ground. The defense allowed no points in the fourth quarter, but things won't be so easy against the Chiefs' offense, the strongest they've seen so far.
Prediction: Chiefs spread.
[Chiefs vs Colts full betting preview here]
Buffalo Bills (-227) vs Miami Dolphins (+180) Sunday, September 25 / 1:00 PM E.T.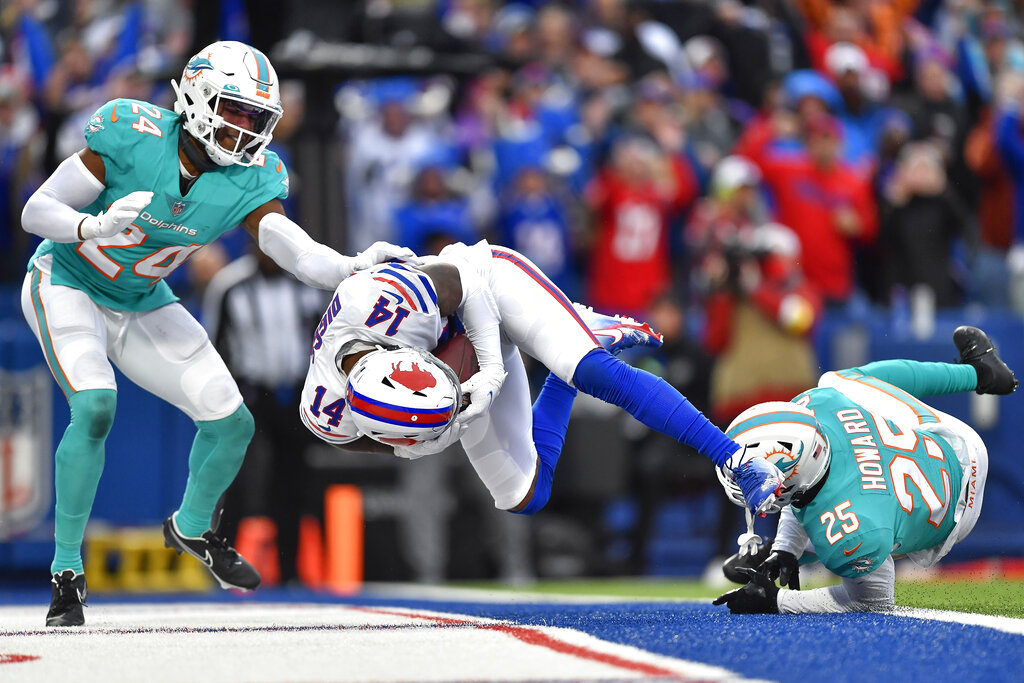 Bills Spread: -5.5.
Dolphins Spread: +5.5.
Over/Under: 52.5.
The AFC East lead is on the line next Sunday when two of this season's best teams, the Bills and Dolphins, meet for the first time this season.
Confirming their status as a favorite, the Bills crushed the Titans 41-7 in Monday night's game and are now 2-0 after their Week 1 win over the Rams. Josh Allen had another fantastic night with 317 yards and four TDs, while Steffon Diggs added 148 yards through the air and three TDs.
The defense was also impressive with two interceptions and two fumbles recovered, all prior to their matchup against Tua Tagovailoa, who threw six TDs last weekend.
The quarterback was the spark plug for Miami's impressive 42-38 win over the Ravens. The Dolphins scored 28 points in the final quarter as they held Lamar Jackson and the Ravens to just three points in that period to complete a historic comeback. While the defense struggled and could do so again against the Bills, Miami demonstrated that they can score as well.
Prediction: Over.
[Bills vs Dolphins full betting preview here]
Detroit Lions (+240) vs Minnesota Vikings (-303) Sunday, September 25 / 1:00 PM E.T.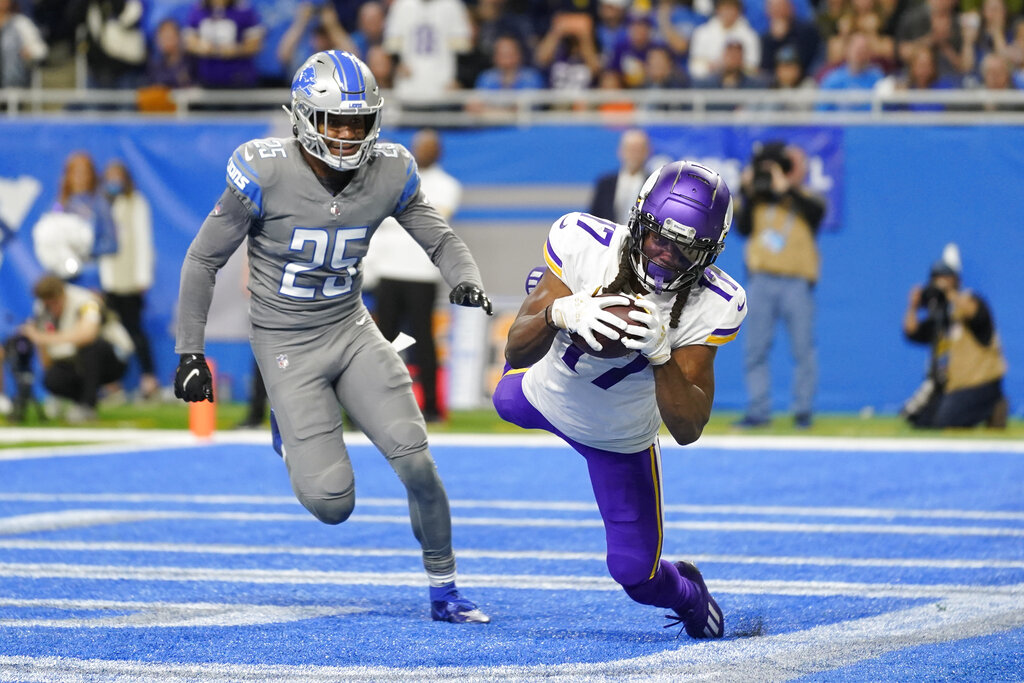 Lions Spread: +6.5.
Vikings Spread: -6.5.
Over/Under: 52.5.
After closing with different results last weekend, the Lions and Vikings meet again in the third week of NFL action with a 1-1 record.
Despite struggling in the fourth quarter, the Lions cruised to a 36-27 win over the Commanders, with Jared Goff throwing four touchdowns and totaling 256 yards. The area to work on for Detroit is the defense, which allowed 65 points in the first two games and now must face a Vikings trident that is quite powerful.
The trio of Kirk Cousins, Justin Jefferson and Delvin Cook were stopped in their tracks by the Eagles, who defeated Minnesota 24-7. If the Vikings are to stay ahead of the Packers in the NFC North, these three players must perform against Detroit's subpar defense, especially Cousins, who threw three interceptions against Philadelphia.
Prediction: Lions Spread.
[Lions vs Vikings full betting preview here]
Baltimore Ravens (-164) vs New England Patriots (+135) Sunday, September 25 / 1:00 PM E.T.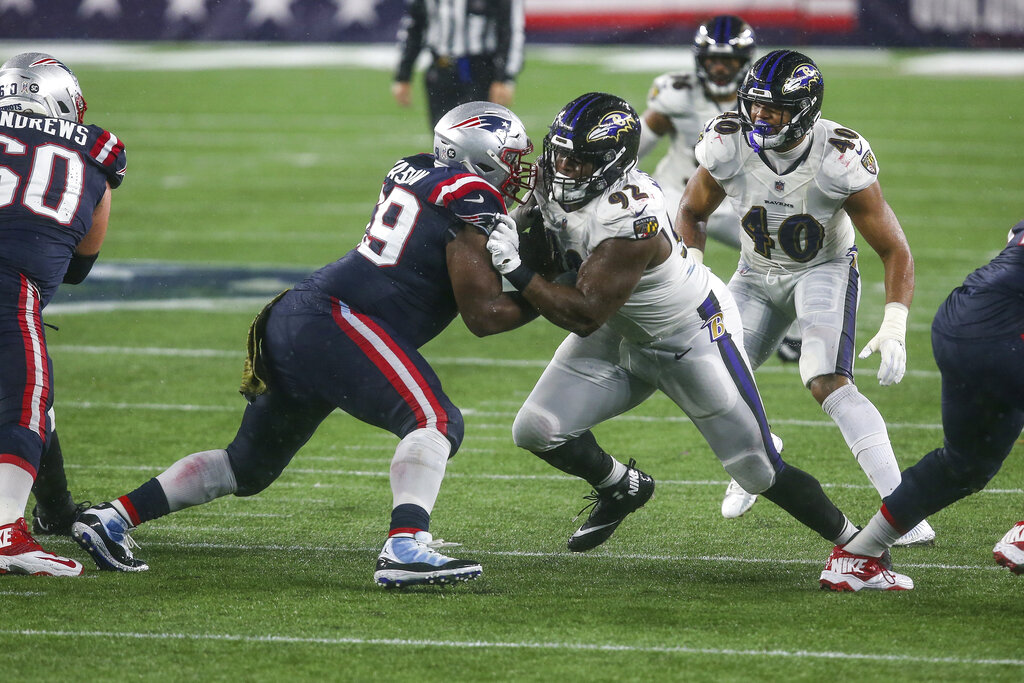 Ravens Spread: -3.0.
Patriots Spread: +3.0.
Over/Under: 43.5
Another intriguing game next weekend will be the match between the Ravens and the Patriots, both of which have one win and one loss.
Baltimore is coming off a painful loss to the Dolphins, a team that scored 28 points in the fourth quarter to lose 42-38. The defense was well below expectations and gave up 547 total yards to Miami, something that shouldn't happen against a less complete offense like New England. Offensively, Lamar Jackson was unstoppable with 318 yards through the air, 119 on the ground and four TDs.
Meanwhile, the Patriots bounced back from their loss to Miami in Week 1 by defeating the Steelers 17-14. The defense barely conceded 243 yards to Pittsburgh, but Baltimore's offense won't be as easy as the Steelers'. On the offensive side, Mac Jones could take advantage of the slow start of the opposing secondary to improve his numbers a bit.
Prediction: Ravens Spread.
[Ravens vs Patriots full betting preview here]
Cincinnati Bengals (-227) vs New York Jets (+180) Sunday, September 25 / 1:00 PM E.T.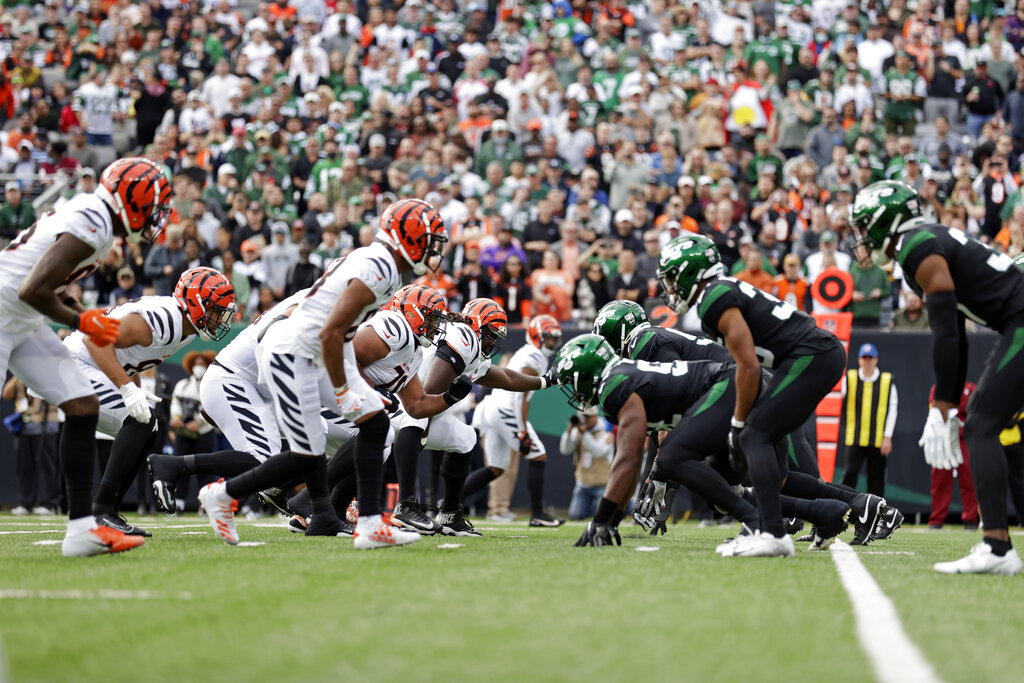 Bengals Spread: -4.5.
Jets Spread: +4.5.
Over/Under: 45.5.
The Bengals' start to the season hasn't been good, and they will have to travel to New York to face the Jets, a team that won big in NFL Week 2.
Even though the Cowboys played without Dak Prescott, Cincinnati was unable to defeat them, falling 17-20. Joe Burrow had another quiet game, and the offensive line's improvements went unnoticed after getting caught six times. The defense allowed 337 total yards and will now have to measure itself against Joe Flacco, who is coming off four touchdowns.
The experienced QB had a spectacular performance against the Browns to help New York come back from 13 points down in the last two minutes of the game and win its first victory. However, their defense must improve, since they allowed over 400 yards to Cleveland. Burrow could wake up at any moment and if the team continues to defend like this, it could definitely be against them.
Prediction: Over.
[Bengals vs Jets full betting preview here]
Las Vegas Raiders (-141) vs Tennessee Titans (+115) Sunday, September 25 / 1:00 PM E.T.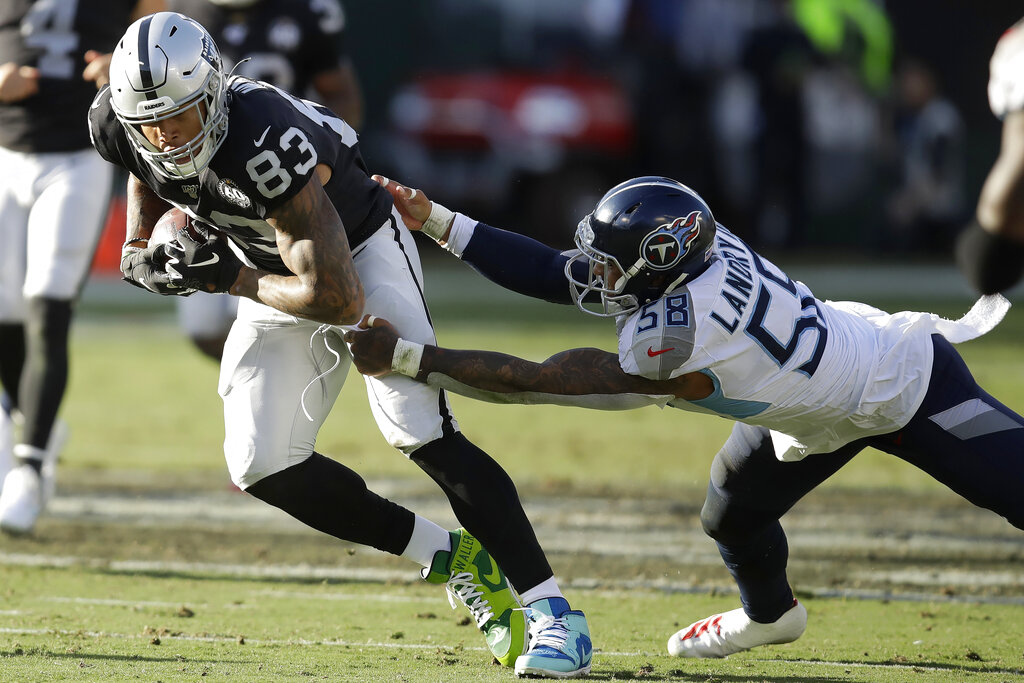 Raiders Spread: -2.5.
Titans Spread: +2.5.
Over/Under: 45.5.
The Raiders and Titans meet next Sunday in a game between two teams who are expected to be contenders but have been banged up after the first two weeks.
Las Vegas is coming off a painful loss to the Cardinals, 29-23, in overtime. After leading 23-0 with seven minutes left in the third quarter, the Raiders' defense was unable to contain Kyler Murray, who aided in a big comeback. The offense also failed to score since that field goal in the third period, and will now look for their first win against a sore Titans defense.
In addition to receiving 41 points in three periods from the Bills, linebackers Ola Adeniyi and Bud Bupree were out with injuries and could be out against a Raiders' offense that should be more dangerous than it has been so far. On offense, the Titans haven't had the support of Derrick Henry and even less from Ryan Tannehill, who added two interceptions against Buffalo.
Prediction: Over.
[Raiders vs Titans full betting preview here]
Philadelphia Eagles (-278) vs Washington Commanders (+225) Sunday, September 25 / 1:00 PM E.T.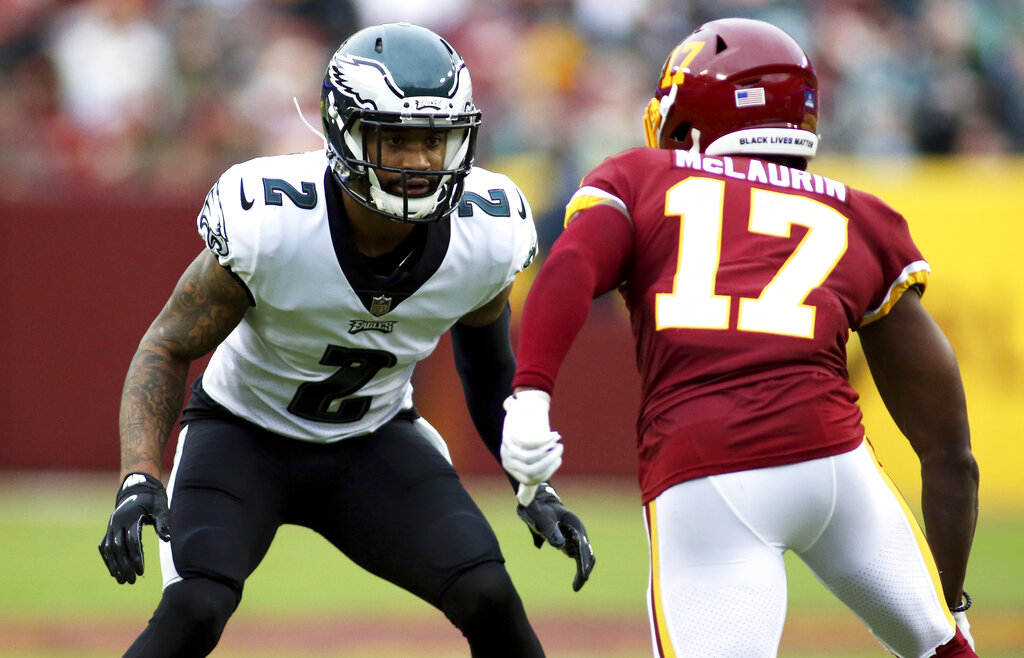 Eagles Spread: -6.5.
Spread Commanders: +6.5.
Over/Under: 49.
Another important NFC East divisional matchup will be played next Sunday when the Eagles visit the Commanders as part of NFL Week 3.
Philadelphia is coming off a solid Monday night game win over the Vikings, whom they defeated 24-7. After a first week in which they allowed a lot of points, the Eagles defense gave up 264 total yards and forced three turnovers to Minnesota's struggling offense, a very good test before facing Carson Wentz.
On offense, Jalen Hurts threw 26 pass completions in 31 attempts, totaling 390 of his team's 486 total yards through the air and on the ground.
Meanwhile, the Washington team lost in a 27-36 points battle against the Lions. The Commanders started out trailing 22-0, but Wentz finished with three touchdowns and 337 yards to nearly complete a huge comeback. The defense allowed 425 total yards and will now have to face a quarterback like Hurts, whose dynamism is proving to be a headache.
Prediction: Over.
[Eagles vs Commanders full betting preview here]
Jacksonville Jaguars (+260) vs Los Angeles Chargers (-345) Sunday, September 25 / 4:05 PM E.T.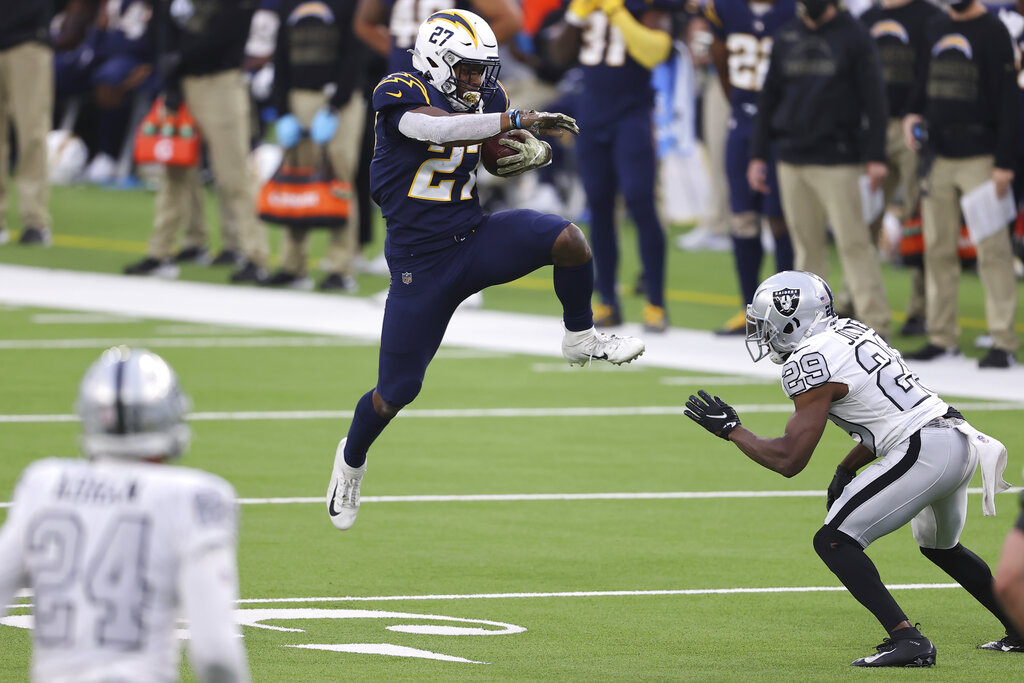 Jaguars Spread: +7.0.
Spread Chargers: -7.0.
Over/Under: 47.5
While both teams have very different aspirations for this season, both the Jaguars and Chargers enter NFL Week 3 with the same record of one win and one loss.
Jacksonville got its first win of the season last week with a great defensive performance that shocked the Colts by slowing down Matt Ryan and Jonathan Taylor. For this weekend, however, the test will be much greater with Justin Herbert in front of them. On offense, Trevor Lawrence will need to show that his performance against Indianapolis was not sporadic and try to compete against an elite defense.
For their part, the Chargers are coming off a big 24-27 loss to the Chiefs. Despite scoring in every quarter and totaling over 400 total yards, Los Angeles was unable to stop Patrick Mahomes at the right time. Of course, the Jaguars' offense doesn't have the same weight, but they do have a talented young group capable of surprising anyone.
Prediction: Chargers Spread.
[Jaguars vs Chargers full betting preview here]
Los Angeles Rams (-200) vs Arizona Cardinals (+165) Sunday, September 25 / 4:25 PM E.T.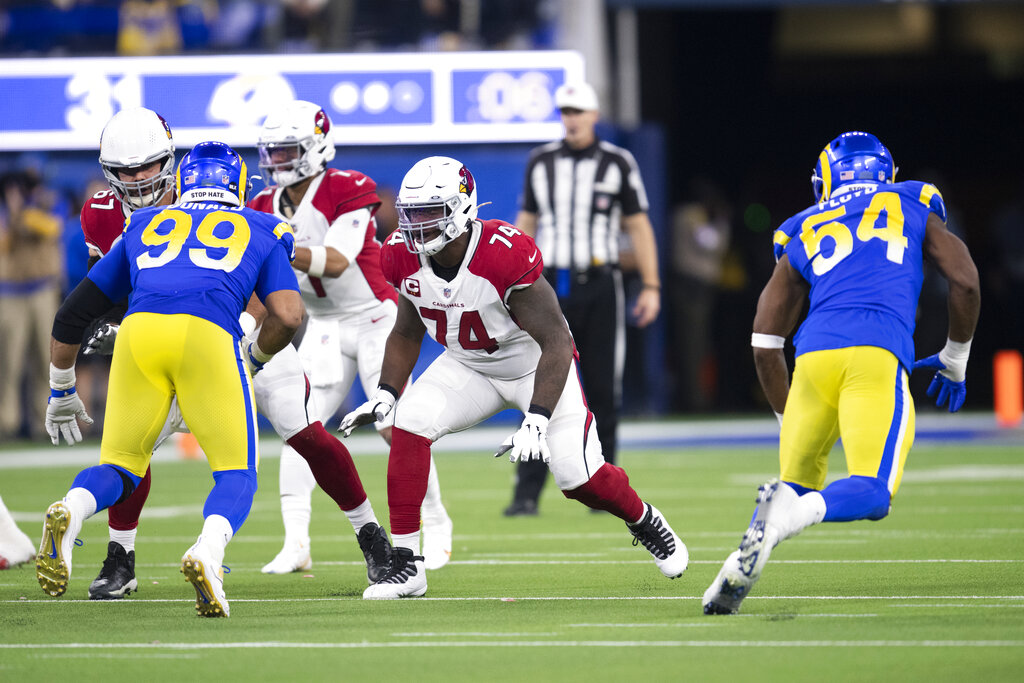 Rams Spread: -4.0.
Cardinals Spread: +4.0.
Over/Under: 50.5
In a battle for the lead in the NFC West, the Rams and Cardinals meet next Sunday in what promises to be an entertaining matchup.
After losing in the first week, Los Angeles managed a hard-fought 27-31 victory over the Falcons. Sean McVay's team is not having the same defensive success as last season, and despite forcing three turnovers, they conceded a lot of points. On offense, Matthew Stafford threw three touchdowns, but was intercepted twice more. This is something he will need to improve on if he wants to get out of Arizona unscathed.
The Cardinals are coming off one of the most dramatic wins of the season with a 29-23 overtime victory over the Raiders. Down 20-0 at halftime, Kyler Murray had a spectacular second half and comes in more than excited to take on a Rams team that has allowed 58 points in two games. Arizona's defense started poorly against Las Vegas, but tightened up at the right time and could cause Stafford a lot of headaches.
Prediction: Over.
[Rams vs Cardinals full betting preview here]
Atlanta Falcons (+105) vs Seattle Seahawks (-125) Sunday, September 25 / 4:25 PM E.T.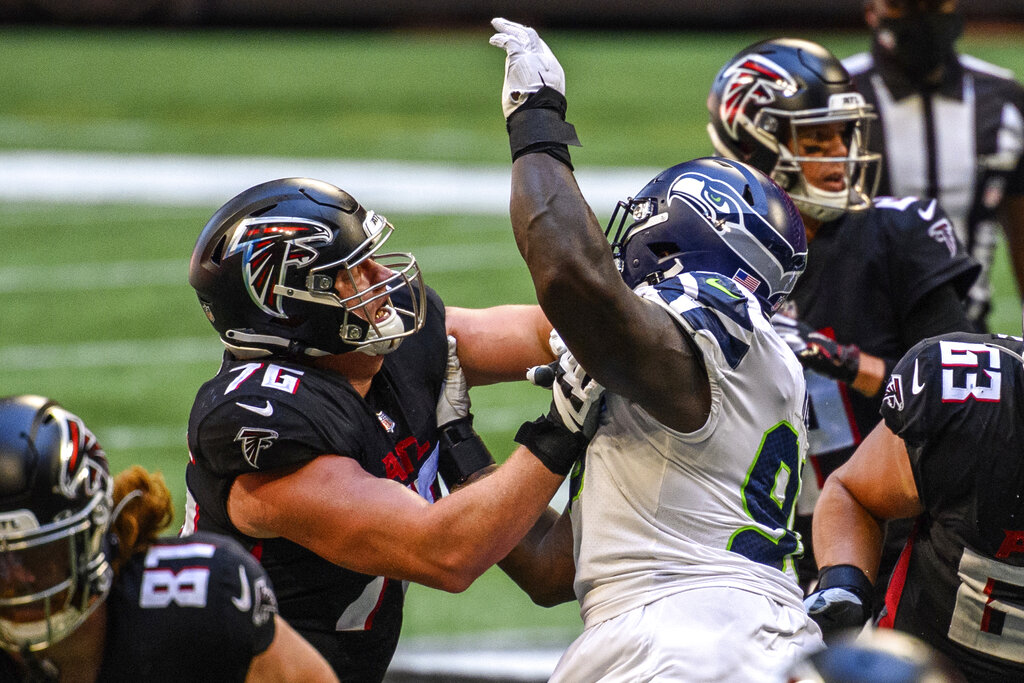 Falcons Spread: +1.5.
Seahawks Spread: -1.5.
Over/Under: 42.
Another NFL Week 3 showdown features two NFC clubs with minimal postseason aspirations: the Falcons and Seahawks.
Atlanta has been very unlucky and while it has a 0-2 record, it lost by four points or less to the Saints and Rams, two favorites to make the playoffs. The Falcons came close to stunning Los Angeles with 17 points in the fourth quarter, thanks in part to quarterback Marcus Mariota's 196 yards and two touchdowns. Things have not gone well on defense, as expected, with 58 points conceded in two games. The odds could go down against a Seattle offense that is quite depleted.
The Seahawks scored just seven points against the 49ers in their 27-7 loss. That touchdown came after a blocked field goal and Geno Smith, who was the hero against the Broncos, finished with 197 yards, no touchdowns and an interception. The defense was unable to handle Jimmy Garoppolo, who replaced the injured Trey Lance, and ended up receiving 373 total yards.
Prediction: Over.
[Falcons vs Seahawks full betting preview here]
Green Bay Packers (+110) vs Tampa Bay Buccaneers (-130) Sunday, September 25 / 4:25 PM E.T.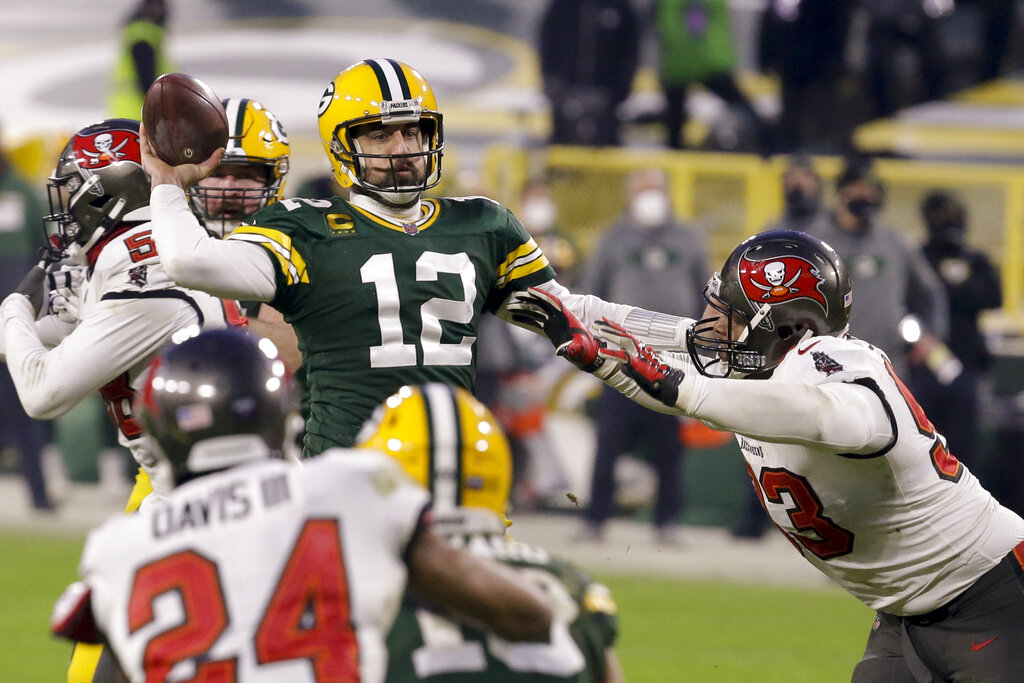 Packers Spread: +2.5.
Buccaneers Spread: -2.5.
Over/Under: 41.
Two of the contenders to win the NFC meet this Sunday when the Packers and Buccaneers square off in a matchup that once again pits two of the best quarterbacks in history against each other.
Green Bay won its first game of the season last weekend by quietly defeating the Bears. Aaron Rodgers threw for 234 yards with two touchdowns and should come in a little easier on his receivers in a matchup that will pit him against a great defense. Precisely that side of the Packers also improved against Chicago, allowing only 228 yards and 10 points.
Tampa Bay, meanwhile, is coming off a hard-fought 20-10 win over the Saints after finishing the third quarter tied at three points. Tom Brady didn't have his best performance and for the game against Green Bay he will be without his two best receivers: Mike Evans is suspended, and Cris Godwin injured. The Buccaneers will have to pin all their hopes on a defense that conceded only 13 points in their first two games.
Prediction: Under.
[Packers vs Buccaneers full betting preview here]
San Francisco 49ers (-120) vs Denver Broncos (+100) Sunday, September 25 / 8:20 PM E.T.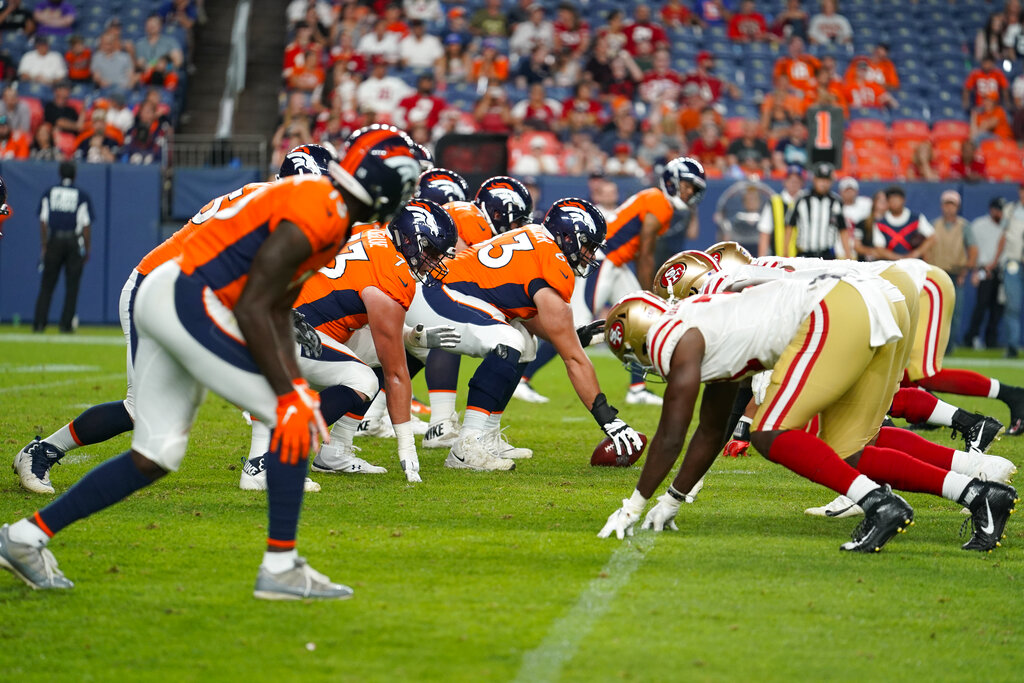 49ers Spread: +1.5.
Broncos Spread: -1.5.
Over/Under: 45.5.
The third Sunday Night Football game of the season will feature two of the most popular teams in the NFL, the Broncos and the 49ers.
While Denver's offense remains uncharted under Russell Wilson's leadership, they outgained the Texans 16-9 on Sunday for their first win. For the second week in a row, Denver scored 16 points and if not for the great play of the defense, the season could have started 0-2 for them. The Texans only totaled 234 total yards, but Jimmy Garoppolo and company have a much better case for offense.
San Francisco's quarterback led his team to a 27-7 win over Seattle after replacing Trey Lance, who fractured his ankle and will miss the rest of the season. Jimmy-G threw for 154 yards with a touchdown, while the defense forced three Seahawks turnovers for a big win ahead of a tough matchup.
Prediction: Under.
[49ers vs Broncos full betting preview here]
Dallas Cowboys (+120) vs New York Giants (-145) / Monday, September 26 / 8:15 PM E.T.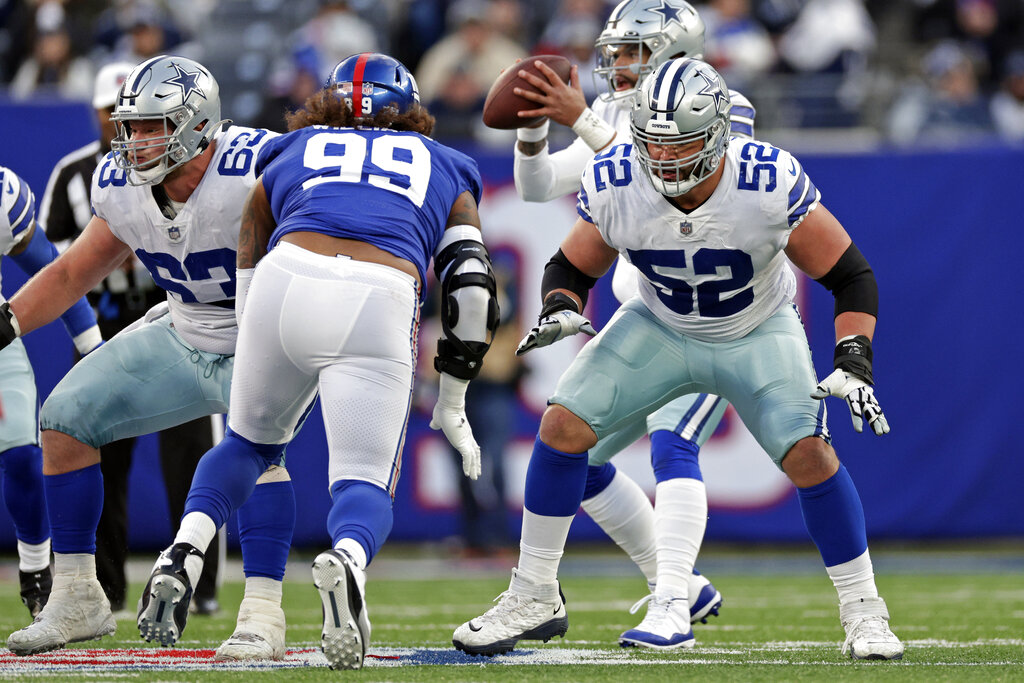 Cowboys Spread: +2.5.
Giants Spread: -2.5
Over/Under: 39.5.
Surprisingly, the NFC East lead will be on the line on the third Monday Night Football of the season when the Cowboys and Giants meet next Monday.
Without Dak Prescott for at least two months, the Cowboys' chances go through trying to beat division rivals like the Giants. After a good win against the Bengals last week, Dallas heads to New York looking to beat a team that started undefeated by defeating the Titans and Panthers.
Also supported by a great defense, the Giants are one of the most surprising teams at the beginning of the season after allowing just 36 points in their first two games. They caused two turnovers against the Panthers, which Daniel Jones took full advantage of to lead the offensive.
Prediction: Under.
[Dallas Cowboys vs New York Giants full preview here]
Odds courtesy of BetMGM. Read our review here!
---
Do you like our content? Don't forget to follow us on YouTube to stay up to date with all the sports information, only here at JefeBet.