MLS Week 27 showed that teams are committed and continue to make attempts to qualify for the playoffs. There are a couple of franchises that have done things better than the rest and that have them as leaders of their conferences and precisely one of them has the Player of the Week.
There has been no shortage of goals in every round of the Major League Soccer and this week there were 46 goals in total in the 14 matches played, with an average of 3.2 goals per game. Continental Tire chose a player who stood out among the scorers this weekend as Player of the Week: Dániel Gazdag.
The 26-year-old Hungarian midfielder, who plays for Philadelphia Union played a key role in his team's 6-0 thrashing of the Colorado Rapids, scoring 50% of the goals.
Dániel Gazdag Is MLS Player of the Week for Matchday 27
His first goal of the match came in the 9th minute to open the scoring for Philadelphia Union. Denmark's Mikael Uhre squared the ball to Dániel Gazdag, who ran towards the goal and almost fell over and managed to kick the ball in for the goal.
The Hungarian extended the lead in the 20th minute with a penalty kick. He took a well-placed right-footed shot and although the goalkeeper guessed the side, he was unable to stop it.
Gazdag not only scored in the first half, but continued to contribute in the second half and in the 83rd minute he gave his team the fourth goal. Philadelphia orchestrated a great team move from their own penalty area and the Hungary striker was the one to finish it off, chipping the ball into the box past the keeper.
With his three goals in Saturday's game, Gazdag already ranks among the top three scorers of the campaign but also has eight assists, making him one of the most decisive players in all of MLS this season.
Philadelphia is the best team in the Eastern Conference with 54 points, after 15 wins, nine ties and four losses, being the team that has lost the fewest games. It should also be noted that Philadelphia is the first to win the award consecutively, since on Day 26 it was Julián Carranza who was awarded this distinction.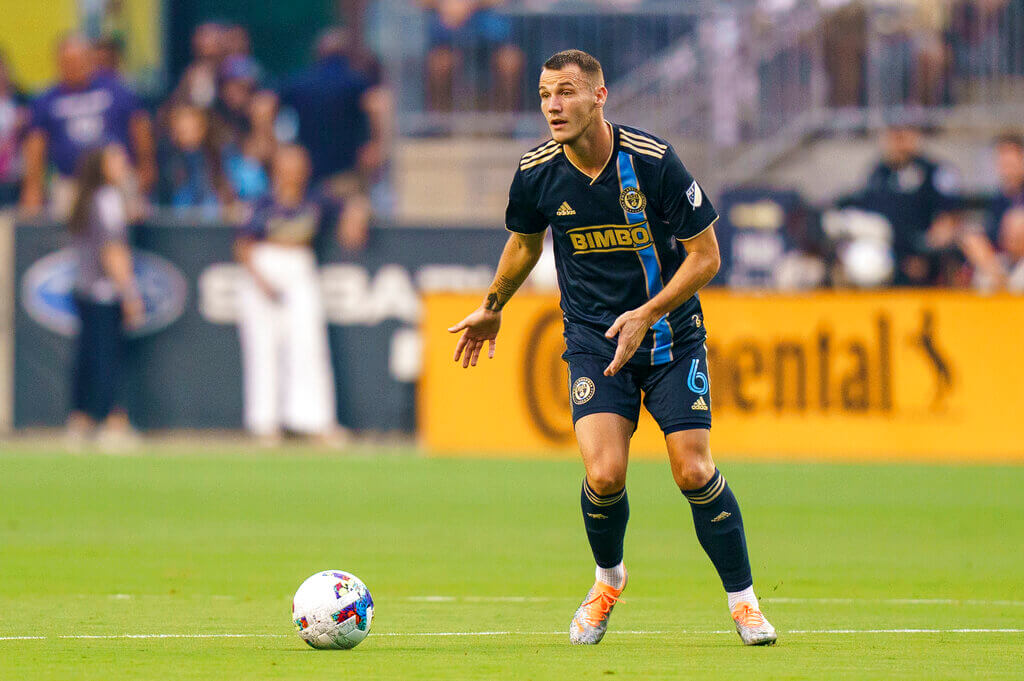 Philadelphia's next match will be on Wednesday, August 31 against Atlanta United, where they will look to continue to increase their goal scoring to become the best offense of the campaign.
---
If you are looking for more of this kind of content, we invite you to follow us on our YouTube channel, where we have a lot more to offer you about your favorite sports. What are you waiting for?