In one of the preliminary fights of UFC Fight Night in Paris, Khalid Taha vs Cristian Quiñonez face off this Saturday, September 3 to continue climbing the bantamweight rankings.
The original billboard featured a matchup between Taha and Taylor Lapilus. However, the latter suffered an injury that led to a change of plans and an emergency call-up of Mexican Quiñonez, who was left out of the UFC San Diego edition due to visa issues.
Betting Preview for UFC Fight Night Featuring Khalid Taha vs Cristian Quiñonez on September 3, 2022
Where: Accor Arena, Paris, France.
When: Saturday, September 3, 2022, 12:00 PM ET.
Odds: Khalid Taha (-140) vs Cristian Quiñonez (+120).
Khalid Taha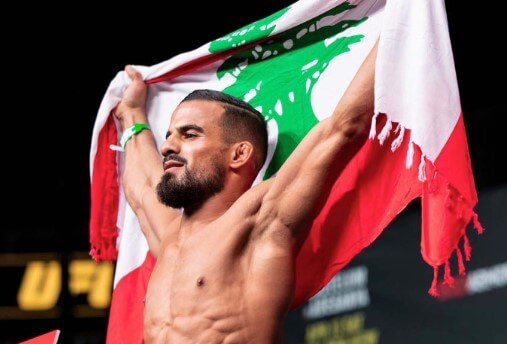 Odds: -140.
Record: 13-4-0.
Age: 29.
Height: 1.65 m.
Weight: 135 lbs
Reach: 1.75 m.
Khalid Taha's aspirations of keeping a spot in the UFC improved a bit following the announcement of Lapilus' injury, as while Quiñonez is a great opponent, the Frenchman was a much tougher nut to crack for the Lebanese fighter.
"The Warrior" comes into the bout on a two-fight losing streak in a row, so if he doesn't get a win on Saturday, his spot in future UFC events could be in jeopardy.
Another problem Taha could have is that he has been out of competition for just over a year, with his last fight occurring on July 17, 2021, when he lost by unanimous decision to Sergey Morozov.
Cristian Quiñonez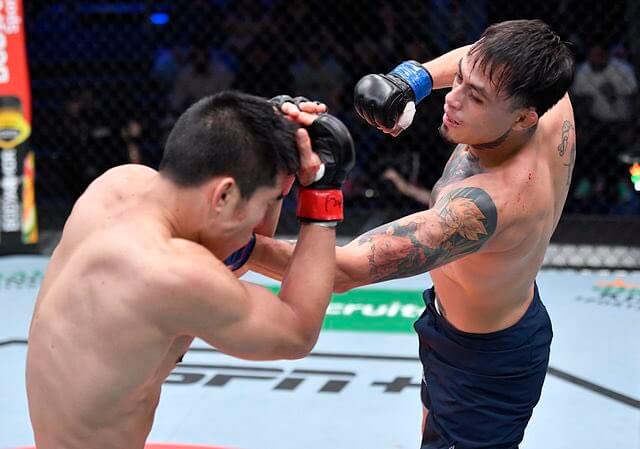 Odds: +120.
Record: 16-3-0.
Age: 26.
Height: 1.70 m.
Weight: 135 lbs
Reach: 1.78 m.
Cristian Quiñonez has a great opportunity to erase the bad taste in his mouth of not being able to compete at UFC Fight Night San Diego when he faces Taha, an opponent who has been out of action for a while and is in desperate need of a win.
"El Problema" is on a four-fight winning streak in a row and if he can add a fifth, he has a good chance of being considered for bigger fights in the near future.
While three of his last four wins have been by decision, the Mexican has nine of his 16 victories by KO/TKO, something that is likely of great concern to the Lebanese fighter.
JefeBet Prediction
Although Taha is a slight favorite to win the fight, everything indicates that Quiñonez will not be an easy opponent, not only because of his good streak, but also because he has more experience than the Lebanese fighter.
Furthermore, the Mexican is not only taller, but also has a longer reach than Taha, so we would not be surprised by a surprise on Saturday night in Paris.
Pick: Cristian Quiñonez wins.
---
Do you want more? Follow us on Facebook, so you don't miss out on everything new about sports and its stars, all here, at JefeBet.